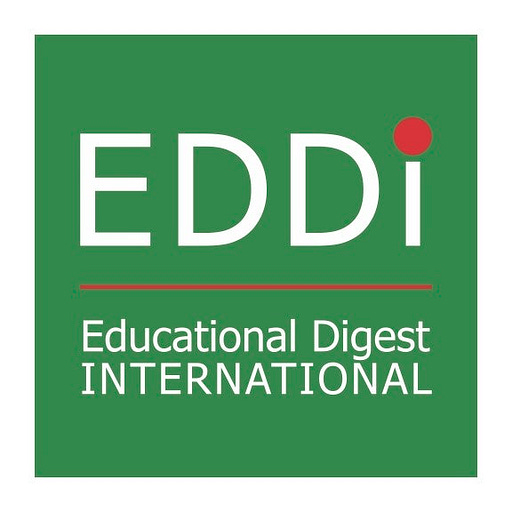 Dec 17, 2021 • 13M
EDDi LII
A Bumper Holiday EDDition
Dear subscribers
2020 was weird. 2021 was….also weird.
Even still, a lot of great things happened. Not least of all the educational community continued to show incredible resilience in the face of an alphabet soup of Covid variants.
We are not sure what 2022 will hold, no one does.
At the very least, maybe Omicron is the final battle for COVID. It's certainly throwing everything it has at us. Perhaps 2022 will see a world where our immunity to COVID is so strong that we don't need to worry about it beyond getting booster shots every now and then.
We can but hope.
For now, we wish you a restful holiday. And, if you are heading 'home', that travel restrictions, shovey-uppy-nosey tests, and tedious paperwork don't get in the way of your reunions, celebrations, and well-earned libations.
To keep you entertained and engaged over the break, this week's EDDi is a bumper edition.
Kicking things off we have our traditional year-end review by Dr Stephen Whitehead:
Courtesy of Jason Lasky, the review is also available in audio form. Click the play button above or within the article itself.
We also have two internationally-themed traditional digests:
Preparing Teachers and Developing School Leaders for the 21st Century: Lessons from around the world

Host-Country Parent Perspective on International Schooling: A study from Bahrain
There's a piece by Dr Patrick Lee arguing that schools should be aiming for zero waste:
And, if you didn't catch the hugely popular 'Male Violence' piece, we encourage you to listen to the audio (again by Jason Lasky) here.
As EDDi works to broaden our spectrum of inclusivity, Jason suggested creating an audio description version of the article, which, for those who are not familiar, is a form of narration used to provide information surrounding key visual elements for the benefit of blind and visually impaired consumers. Jason, also a published writer, has kindly written the descriptions for the images.
Many thanks Jason for your support in EDDi's push for greater inclusivity.
To round things of, we've also included two 'EDDi Extra' features:
Postgraduate Tips IV: Should I do an MA or an MEd?

Thinking Sociologically IV: Real Life Iron Cages
Finally, if you are looking for a holiday gift for an international educator in your life, how about 'International Schooling: The Teacher's Guide'?
Available in paperback and ebook form, 'The Guide' answers all the questions everyone always asks about what it's like to teach internationally, how to get jobs, and how to make the most of the adventure.

Until next year then…Happy Holidays.

EDDi
---